Advanced Performance Program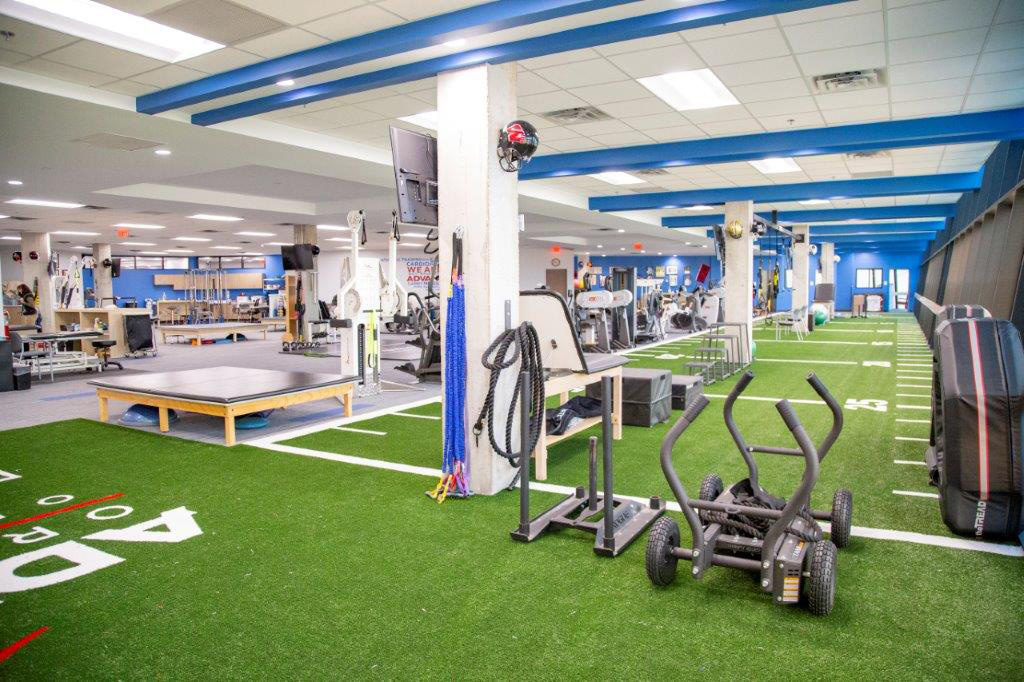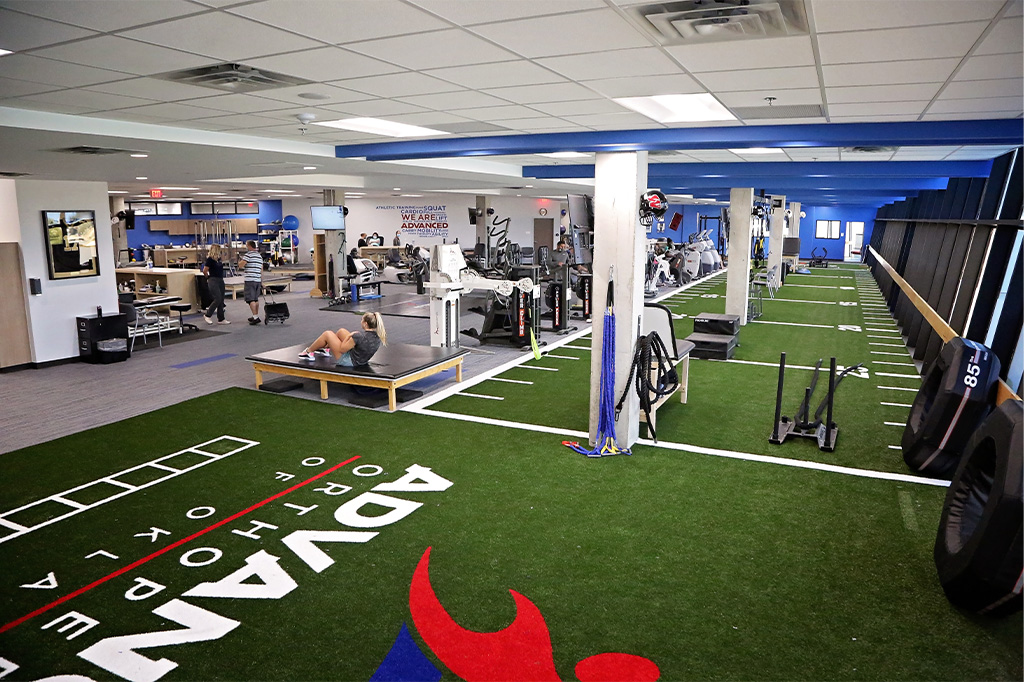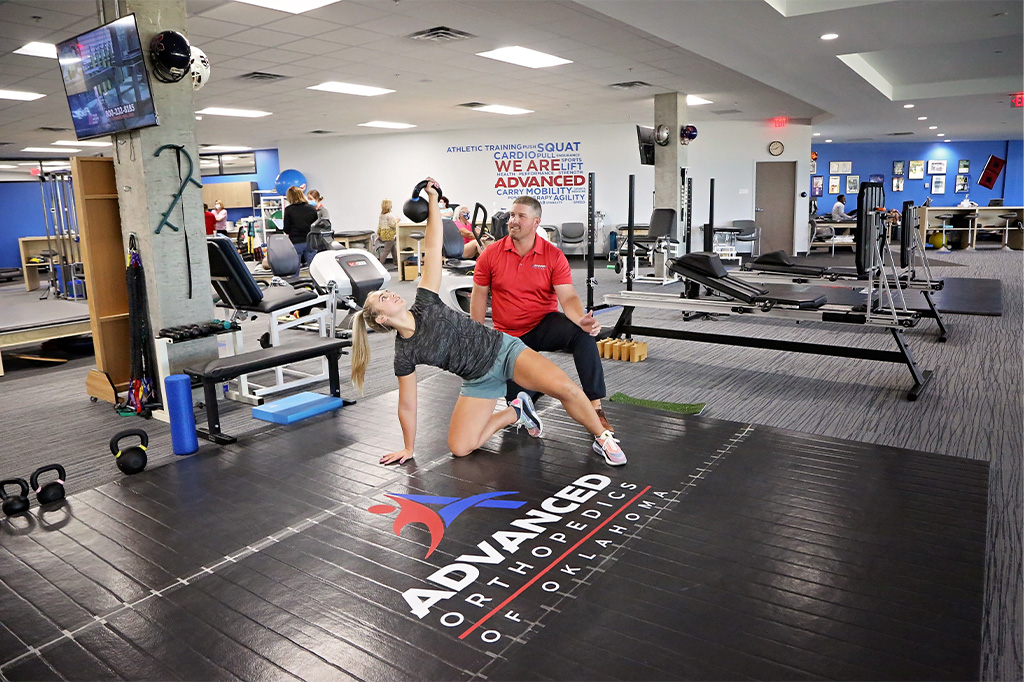 Advanced Performance is a program designed to assist athletes in improving overall health, functional movement, and athletic performance. The goal of Advanced Performance is to enhance flexibility, strength, speed, agility, coordination, and overall function.
Anyone can participate in Advanced Performance! An athlete, in our eyes, is anyone that is pursuing improved health or any type of physical activity ranging from organized sports, cycling, 5K runs, swimming, golfing, physical fitness, recreational sports, etc. We work with children, adolescents, and adults (minimum 10 years of age).
Our program is staffed with nationally certified and state licensed Athletic Trainers. This allows us to design programs from a medical perspective to enhance health, improve performance, and reduce the risk of injury. Each participant receives an individualized program designed to improve their functional movement and address their personal goals.
Advanced Performance is a continuation of rehabilitation for patients who want to return to a high level of physical activity and/or athletic participation. The goal of Advanced Performance is to achieve pre-injury strength and function levels to allow a safe return to activity and enhanced physical performance. This program fills the gap between the end of formal therapy and the full return to physical activity/athletics.
Comprehensive personalized programs address flexibility, strength, stability, core strength, power, agility, speed and functional movement. This goal is achieved through:
Functional Movement Screening
Speed Drills
Weight Training
Mobility
Kettlebell Training
Corrective Exercise
Agility Drills
Concussion management
Plyometrics
Jump Training
How does the program work?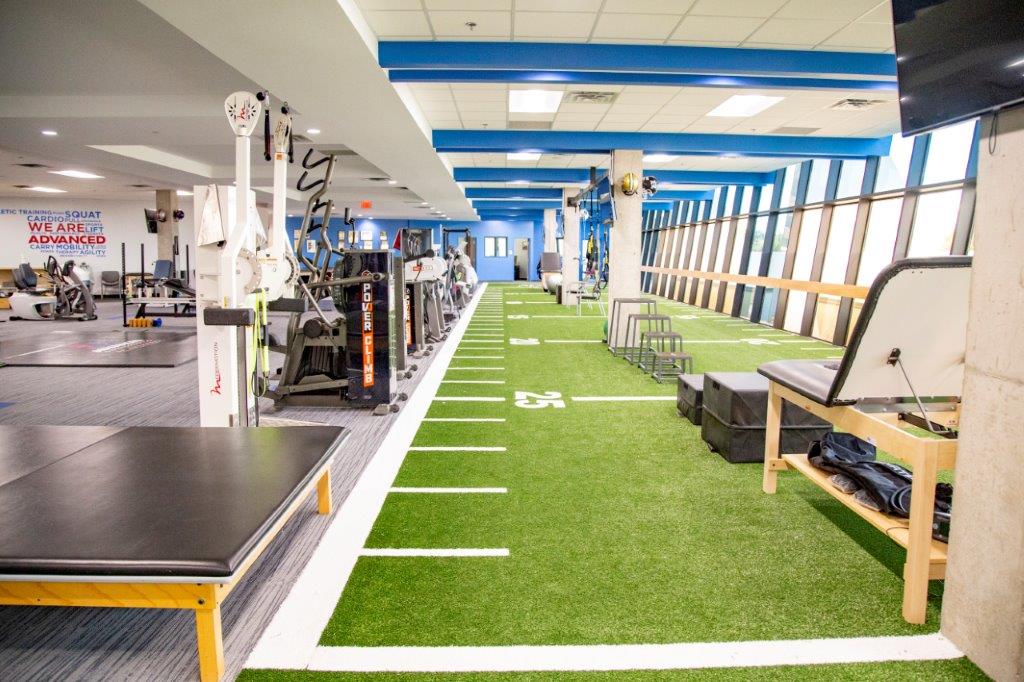 Evaluation - During your first appointment, a baseline Functional Movement Screen (FMS) will be performed.
Following the evaluation, comprehensive workouts are specifically designed based on the results of your FMS.
Training Sessions - The program allows for up to 3 sessions per week. Each session lasts 45-60 minutes and is performed under the supervision and guidance of a Certified Athletic Trainer.
Phil's Performance Session
Student Athlete Recovery Performance Session
College Athlete Performance Session
Pricing information:
$180 / month
Up to 3 sessions per week
Month to month with no contract
Contact Advanced Physical Therapy and Performance Center for more information: (918)927-3199
CityPlex Towers - 2406 East 81st Street, Suite 290 Tulsa, OK 7413