Coronavirus (COVID-19) Update:
Dear Valued Clients:
On behalf of the physicians and staff at AOOK, we are committed to providing care to the community during COVID-19 pandemic. We are adhering to the CDC (Center of Disease Control) and WHO (World Health Organization) guidelines.
You and your business are important to us and we understand communication is the key, not just in this time of crisis, but always. Please see the following of what we can offer and some of the steps we are taking in our offices:
Virtual visits through telemedicine.
All patients are being screened at our doors for temperatures and questioned according to the above guidelines.
Only the patient is allowed at the time of the appointment
Interpreters will be allowed to accompany patients to their appointments.
All rooms are cleaned and sanitized multiple times per day.
Hand sanitizer is available throughout our clinics.
Our WorkComp schedulers and coordinators are working at the office at this time and are readily available to schedule or reschedule as well.
We want you to know, we are here for you and we will get through this time TOGETHER! Please let us know how we may assist you at anytime.
Please feel free to reach out to Sheri McKown; Manager of AOOK WorkComp team at sdmckown@aook.com or call (918) 855-1255 *4 or myself at the numbers below.
Thank you and Stay Safe!
---
Helping Employees Get Back to Work.
At Advanced Orthopedics of Oklahoma, we understand how important it is to help employees get better—and back to work. Through our workers' compensation program, we strive to restore our injured patients' function and mobility promptly and efficiently. Our doctors, staff, and dedicated workers' compensation coordinators are committed to providing workers' compensation patients with the highest level of care and compassion.
Excellent Care. Responsive Communication.
Team of experts specializing in conservative care and comprehensive surgical care
Initial appointments typically within 24 – 48 hours with proper authorization
Work status reports processed daily
Highly experienced workers' compensation staff
Ability to work with adjusters in nearly all 50 states
State-certified independent medical examiners
Department of Labor (DOL) claims accepted
Our Knowledgeable Workers' Compensation Coordinators Are Here to Help.
For patients, we provide specialty-trained orthopedic care for virtually all areas of the body. Our workers' compensation team first considers nonsurgical, conservative treatments and will only recommend surgery if absolutely necessary.
Our team works together to keep employers, adjusters, case managers, insurance companies, and everyone involved up to date. Our trouble-free process is completely streamlined, including scheduling appointments, submitting status reports and paperwork, answering questions, and providing assistance wherever needed. We look forward to becoming a part of your healthcare team.
To schedule an appointment with our workers' compensation team, use the contact information provided in the document linked below.
Helpful Workers' Compensation Numbers (PDF)
The latest version of Adobe Acrobat Reader is required to view and print PDF files, and it is available here.
---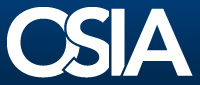 Oklahoma Self Insurers Association Member
Oklahoma Safety Council Contributor