Helping Employees Get Back to Work.
At Advanced Orthopedics of Oklahoma, we understand how important it is to help employees get better—and back to work. Through our workers' compensation program, we strive to restore our injured patients' function and mobility promptly and efficiently. Our doctors, staff, and dedicated workers' compensation coordinators are committed to providing workers' compensation patients with the highest level of care and compassion.
Excellent Care. Responsive Communication.
Team of experts specializing in conservative care and comprehensive surgical care
Initial appointments typically within 24 – 48 hours with proper authorization
Work status reports processed daily
Highly experienced workers' compensation staff
State-certified independent medical examiners
Our Knowledgeable Workers' Compensation Coordinators Are Here to Help.
For patients, we provide specialty-trained orthopedic care for virtually all areas of the body. Our workers' compensation team first considers nonsurgical, conservative treatments and will only recommend surgery if absolutely necessary.
Our team works together to keep employers, adjusters, case managers, insurance companies, and everyone involved up to date. Our trouble-free process is completely streamlined, including scheduling appointments, submitting status reports and paperwork, answering questions, and providing assistance wherever needed. We look forward to becoming a part of your healthcare team.
To schedule an appointment with our workers' compensation team, use the contact information provided in the document linked below.
Helpful Workers' Compensation Numbers (PDF)
The latest version of Adobe Acrobat Reader is required to view and print PDF files, and it is available here.
---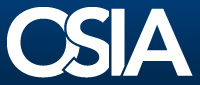 Oklahoma Self Insurers Association Member
Oklahoma Safety Council Contributor